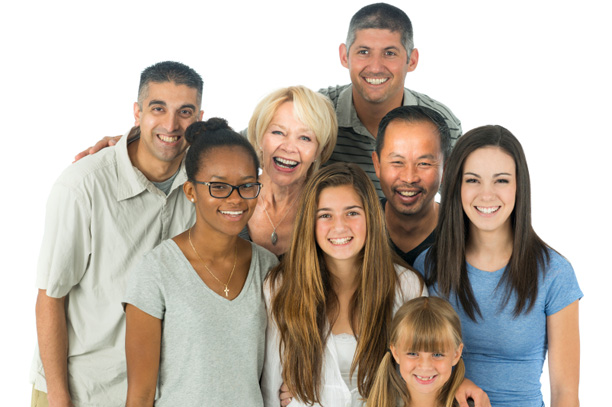 Diversity Visa
The Diversity Visa Lottery was created to permit immigration to the United States from countries from which the U.S. historically receives low numbers of immigrants. Each year 50,000 immigrant visas are made available for DV lottery applicants, allowing eligible persons to immigrate to the U.S. and receive lawful permanent residence. Spouses and children are allowed to accompany a DV lottery immigrant.
Because several million applications are routinely submitted for each year's lottery, the U.S. State Department conducts a random computerized selection process to select the 50,000 "winners." Those selected in the lottery must then demonstrate their eligibility with an immigrant visa application at the U.S. Embassy in their country or an adjustment of status application if they are already present in the U.S. Federal law requires that any diversity visa application that is not adjudicated prior to the end of that fiscal year is no longer eligible for approval; thus, it is critical that DV winners act as soon as possible to begin their visa processing.
Eligibility requirements for the diversity visa lottery are:
That you can be "charged" to one of the countries that has been designated for eligibility for the DV lottery program; and
That you have completed the equivalent of a U.S. high school education OR worked for at least 2 of the last 5 years in an occupation that requires at least two years training.
The country of eligibility will normally be the same as your country of birth. However, you may choose your country of eligibility as the country of birth of your spouse, or the country of birth of either of your parents if you were born in a country in which neither parent was born and in which the parents were not resident at the time of your birth.
Each September, the State Department publishes the list of eligible countries. The diversity visa lottery enrollment period usually opens October 1 of each year and remains open for one month. Applications are submitted via the State Department website at www.dvlottery.state.gov. All eligible family members can submit their own application. It is extremely important to correctly enter all required information in the application to avoid visa issuance problems for the applicant and any eligible family members. Lottery results are typically posted the following May and visa applications can be submitted as visa availability permits, as provided in the monthly-published Visa Bulletin.
A diversity visa immigration lawyer can provide assistance in determining DV eligibility, submitting a DV application, submitting a visa application on the basis of DV selection, and helping to ensure completion of the visa process within the required time period.